Name: Wade Hu
Mobile: 18025855486
E-mail: sales@only-ways.com
Add: Room520 of Huafeng Baoyuan Building ,Xi Xiang street, Bao'an district,shenzhen,China
Skype: rosy.liu8
QQ: 1554140104




Below is our design Flow chart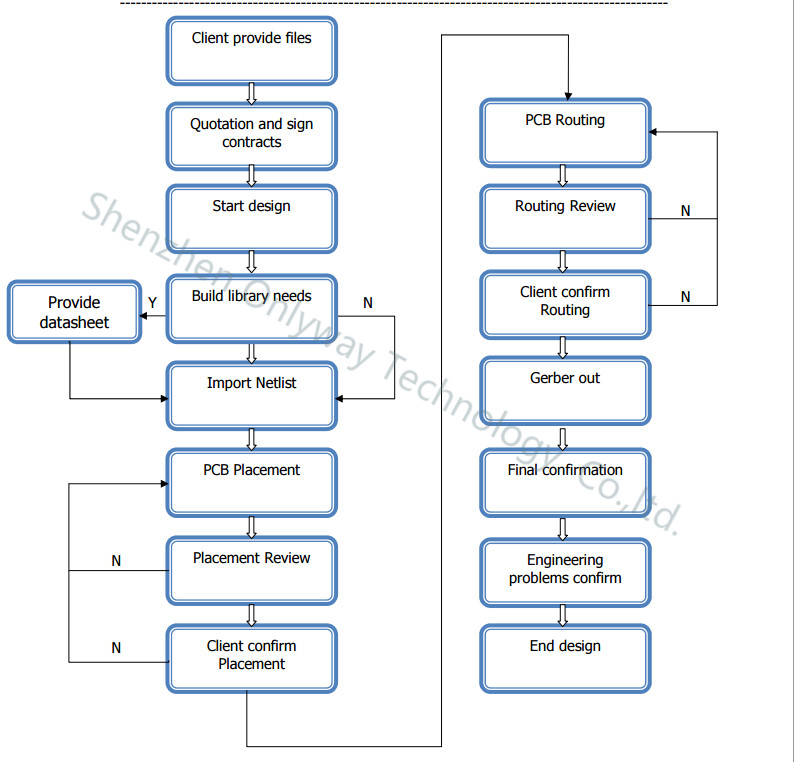 Remarks:
1.The files clients need to provide: Schematic, Netlist ,Structure file,the components datasheet if need build library , the design requirements etc.
2.The standard of Placement and Routing Review:Based on the Industry design specification,design guaid books,client's requiremtns and relative Checklist.
3.Placement confirm:we provide placement file, structure file for palcement confirm;clients confirm the reasonableness ofplacement,the laminated ,impedance , structure, package and confirm Routing parameters.
4.The export files include:PCB Original files, Gerber file,assembly file,Stencil file,Structure file etc.